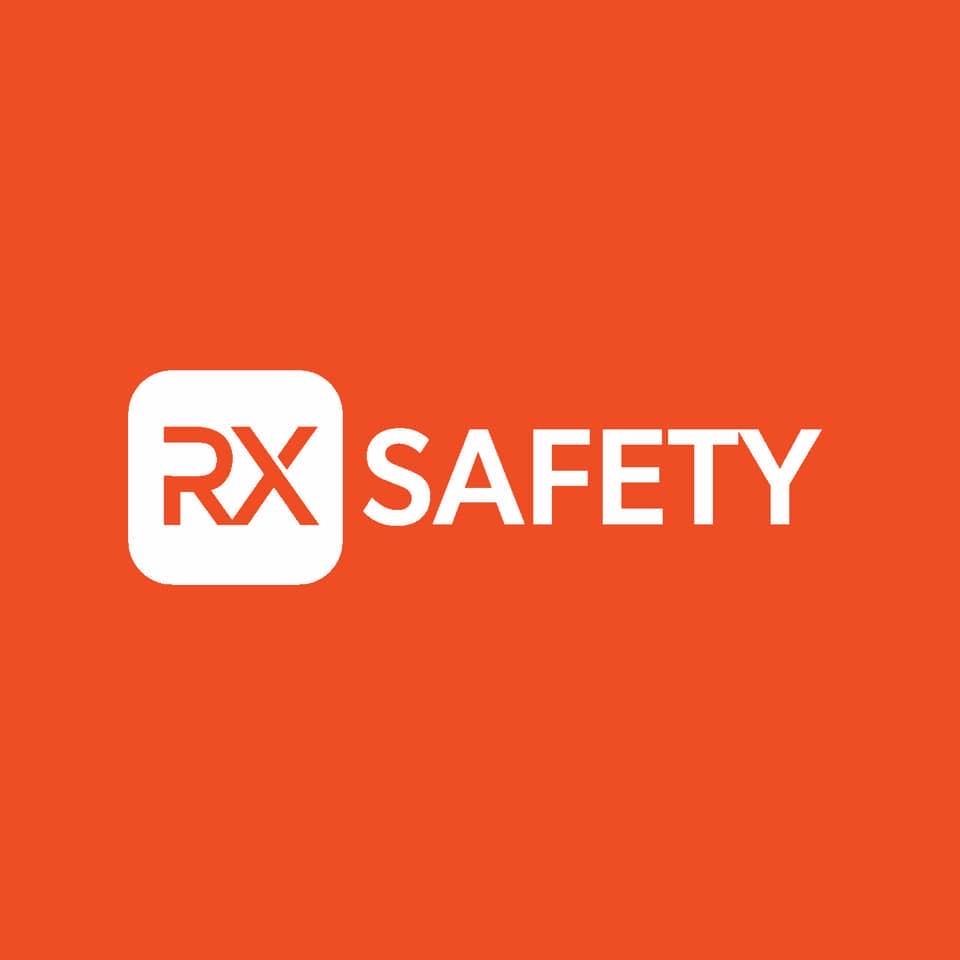 08/17/2023- Middlesex, NJ: In hazardous work environments, eye protection is paramount to ensure the safety and well-being of workers. Among the various options available, semi-rimless safety glasses offer a unique advantage—reducing the risk of debris trapping. In this blog post, we will explore why semi-rimless safety glasses are ideal for certain work environments and the benefits they provide.
Enhanced Debris Clearance: One of the key advantages of semi-rimless safety glasses is their design, which minimizes the areas where debris can become trapped. Traditional safety glasses with full frames can have small gaps or crevices where dust, particles, or liquids may accumulate, potentially obstructing vision and causing discomfort. Semi-rimless safety glasses, on the other hand, eliminate the lower frame portion where debris can gather, allowing for easy debris clearance and ensuring clear vision at all times.
Improved Peripheral Vision: Semi-rimless safety glasses offer an unobstructed field of view, providing enhanced peripheral vision. The absence of a lower frame allows for a wider range of vision, minimizing blind spots and increasing situational awareness. This is particularly crucial in work environments where workers need to remain vigilant and aware of their surroundings, reducing the risk of accidents or injuries.
Lightweight Comfort: Semi-rimless safety glasses are known for their lightweight construction, providing greater comfort for extended periods of wear. With a reduced frame size, they exert less pressure on the face, temples, and nose bridge, minimizing discomfort and fatigue. This enhanced comfort ensures that workers can focus on their tasks without distractions, improving productivity and overall job satisfaction.
Versatility and Style: Semi-rimless safety glasses are highly versatile and suitable for various work environments. They offer a contemporary and professional appearance that can be easily incorporated into different industries, including construction, manufacturing, laboratories, and more. The sleek design of semi-rimless glasses allows workers to project a sense of style while maintaining optimal eye protection.
Prescription Options: For individuals who require vision correction, semi-rimless safety glasses also come with the option of prescription lenses. This allows workers with visual impairments to have clear and accurate vision while ensuring their eyes remain protected in their work environment.
With that in mind, we are thrilled to present the highly recommended models that combine both style and functionality seamlessly:
Prescription Safety Glasses RX-180:

The RX-180 prescription safety glasses from RX-Safety bring sophistication to eye protection with their half-rimmed metal frame design. These semi-rimless glasses offer a refined and polished look without compromising on safety. Lightweight and comfortable, they are equipped with spring hinges and removable PermaShield side shields, providing additional protection for the eyes. Available in black or brown, the RX-180 glasses are nickel-free and crafted for all-day comfort. Complying with ANSI Z87.2+ standards, they ensure optimal eye protection in various work environments.
Prescription Safety Glasses RX-D05:

For those who are looking for a semi-rimless option, the RX-D05 prescription safety glasses provide a perfect blend of functionality and style. These wrap-around safety glasses feature a lightweight TR-90 nylon frame and offer prescription lenses, ensuring clear vision for individuals with visual impairments. The semi-rim frame style eliminates the need for side shields, providing a streamlined look. With rubberized nose pads and temple bars, these glasses offer enhanced comfort and a secure fit. The RX-D05 meets ANSI Z87.1 standards, guaranteeing reliable eye protection.
Prescription Safety Glasses RX-5008:

The RX-5008 prescription safety glasses by RX-Safety offer a fashionable twist on the classic semi-rimless design. These frames combine a wrap-around style with professionally cut semi-rimless edges, resulting in a stylish and modern appearance. Crafted from high-quality TR-90 Nylon, they are both lightweight and durable. Available in black and brown, these glasses feature rubber nose pads and temple bars to ensure moisture resistance and a secure fit. Rest assured, the RX-5008 meets rigorous industry standards and is ANSI Z87.1 approved, providing optimal eye protection.
Where to buy semi-rimless and rimless safety glasses:
When seeking the best eye protection options for specific work environments, consider the remarkable collection of rimless and semi-rimless safety glasses from RX Safety. The RX Safety collection offers an exceptional range of eyewear designed to minimize the risk of debris trapping. With features such as enhanced ventilation, easy debris removal, unobstructed vision, lightweight comfort, and stylish design, these rimless safety glasses are the perfect choice for professionals who prioritize both eye safety and productivity.
By investing in RX Safety's rimless safety glasses, workers can enjoy crystal-clear vision, unparalleled comfort, and the peace of mind that comes with knowing their eyes are optimally protected in the workplace. If you have any questions, talk to our experts through our chat, e-mail us at service@rx-safety.com, or give us a call at +1 888 245 6638.
About Us:
Rx Safety is an American manufacturer of affordable prescription safety glasses and performance eyewear. A family-owned and operated business, with a state-of-the-art digital ophthalmic lab and the online store providing affordable, top-of-the-line prescription safety glasses, sunglasses, and performance eyewear on the market. All the safety glasses always meet or exceed the ANSI Z87+ standards for high impact, to be safe and secure while working in any kind of hazardous environment. Besides standard safety glasses, we offer a broad selection of prescription shooting and tactical glasses, prescription youth sports glasses, fishing, and motorcycle glasses designed and tested to meet our high standards. As an authorized distributor of Wiley X, Bobster, ESS, and BodySpecs, Rx-Safety.com offers a full line of prescription safety glasses straight from the manufacturer at wholesale prices.
Like us: https://www.facebook.com/RxSafety/
Follow us: https://www.instagram.com/rx_safety/
Subscribe us: https://www.youtube.com/user/RXSafetyVideos/
Retweet us: https://twitter.com/RXSafetyEyewear/
Contact Detail:
Company Name: RX Safety Glasses
Contact Person: Ryan Phillips
Email: Send Email
Address: 123 Lincoln Blvd, Middlesex
State: NJ 08846
Country: United States
Website Url: https://rx-safety.com/


Source: www.PRExhibition.com